Quinoa Veggie Enchiladas (Vegan)
So, if you're anything like me, Mexican food's one of those things that is simply a "must have." When I decided to live a vegan lifestyle, I was nervous about all of the foods I would be giving up. Because initially on my vegan journey it was about looking good and feeling better. I wanted to look like I worked out everyday and ate healthy. Only thing is, I still wanted to continue to eat the things I was eating. Needless to say, you have to do something you've never done, to get something you've never had. Luckily, I am now on a vegan journey that I enjoy and not one I feel like I'm suffering through. But.. Back to this Mexican food. So, I love all Mexican foods. Burritos, Tacos, Nachos, you name it. If it is Mexican and it ends in "os" I want it! So, with my vegan lifestyle, that meant I had to learn to veganize a lot of my meals. I do this in order to enjoy the foods I like, while not compromising my morals and sabotaging my new lifestyle. I have played around with this recipe for some time and I think I have finally perfected it! Well, perfect, may be pushing it a tad... then again, no... It's definitely perfect! Feel free to add what you like and remove what you don't. After-all, you will be duplicating this meal for YOU to enjoy. So make sure you customize it for you. I hope, like me, you will feel compelled to do The Mexican Hat Dance once you taste it! Enjoy!
If you haven't already done so, please join Mana Holistics on Instagram and Facebook We'd love to stay connected on all outlets. Let's share, love and be at peace! Cheers to health, wellness and loving life!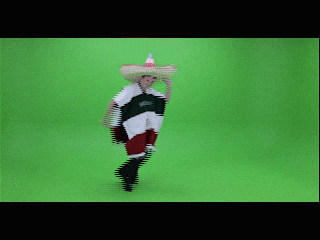 Ingredients
Servings 4
1 cup uncooked quinoa
1 can of black beans. Drain and rinse. 2 small/medium avocados (optional) 1 can of corn 5 chopped green onions 1/4 cup chopped cilantro (optional) 1 tsp. cumin
1 tsp. of chili powder (optional) 8 large tortillas (or about 10-12 corn tortillas) Nutritional yeast for cheese flavor or vegan cheese shreds 1 1/2 Tbsp. of grapeseed or peanut oil 1/4 cup tomato paste 1/4 cup of gluten free all-purpose flour 2 tsp. cumin
3 cups of vegetable broth
1/2 tsp. of old bay seasoning 1/2 tsp. smoked paprika 1/4 tsp. garlic powder
1/4 tsp. of curry powder 1/4 tsp. onion powder 1/4 tsp. chili powder Pink Himalayan salt/pepper to taste
Directions
* First Rinse and Prepare the Quinoa per the packaging instructions.
* While you are preparing your Quinoa, Begin to prepare your sauce that will top the enchiladas.
* Place your oil in a small skillet and place the setting on a medium heat, so not to create smoke or burn your sauce.
* Once the oil has warmed place your tomato paste along with all of your seasonings into the skillet.
* Slowly heat and stir the mixture for about 2-3 minutes.
* Gently wisk in your flour and continue to stir contents together to create an even blend.
* Now, slowly add in your vegetable broth. I use what I call the pour in four method. Pour 4 drops of broth and stir to get an even blend. Continue this method until all of the broth has been poured into the mixture and is completely blended.
*Place your sauce on medium heat and let simmer. This should take about 10 minutes.
* Preheat your oven at 375 degrees.
* Gather your sliced avocado ( if you choose to use) and your green onions.
* Mix your beans, corn, onions and salt and pepper together in a bowl.
* Add your cooked Quinoa to the mixture in the bowl and blend well.
*Sprinkle in your desired amount of vegan cheese or nutritional yeast and stir to blend completely.
* Prepare your baking dish by spraying with your cooking spray of choice or by lightly coating the bottom using your oil of choice.
* Place your Quinoa mixture in the center of your tortilla.
* Fold the bottom and top of the tortilla towards the center of the tortilla where both sides will meet.
* While holding those sides together, begin folding the enchilada from let to right.
* Place the seam on the bottom so that it does not unravel and place on the baking sheet.
* Evenly distribute the sauce over the enchiladas and top with cheese.
* Place in the oven and bake for 30 minutes.
* Garnish with sliced avocado or cilantro if your choose.
* ENJOY!
#veganfood #veganism #vegan #plantbased #recipe #mealplan #mealprep #healthy #healthandwellness #wellness #mexicanfood